Serviced Victorian Regions
---
Servicing Victoria for over 30 years
The Drain Man is a proud local business. Founded in Victoria, The Drain Man has been servicing the majority of the State for over 30 years. Our highly experienced, specialist plumbers live and work in Melbourne's metropolitan suburbs and adjoining regional areas. The Drain Man can clear and reline your blocked drains, toilets, sinks, showers and stormwater drains wherever you live or work. From Geelong, the Bellarine Peninsula or the Surf Coast in the South West, up to up to the Macedon Ranges in the North West, all the way across to Sale in the East and the Mornington Peninsula, Phillip Island and Bass Coast in the South East and everything in between. As the leading drain clearing and relining specialist plumbers in Melbourne and surrounding areas, we are a company you can trust and rely on.
Every year, the Drain Man attends and clears over 50,000 drains blockages and relines in excess of 500,000 metres of drains across the state.
The Drain Man - proudly Victorian based and Australian owned.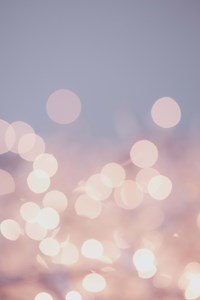 ---
Blocked drains are a big hassle. They cause inconvenience, health issues, and even property damage. Blocked drains occur within either your sewer or stormwater drain.
Your blocked drain is a sewer issue if it affects fixtures inside your house and includes toilets, sinks, basins, baths or showers.
Your blocked drain is a stormwater issue if it is most obvious during heavy rain and commonly involves blocked downpipes, pits, overflowing grates and is usually caused by tree roots growing into your drain.
Here's how we do it, in 3 easy steps:
1. Understanding
your problem & your needs
Confirmation & Observation
We always have a detailed conversation with you about your drain problems, so we have a clear understanding before we send our plumber out to you. This saves wasted time.

Once on-site, your Drain Man plumber will assess your situation and decide on the best way to solve your problem.
We are not "on-the-clock"...until this phase is complete
2. In-Drain Camera Vision & Clear Blockage
Inspection & Clearing
We use an in-drain camera to locate the real cause of the blockage, which may NOT be what you think it is.

Then we use a high-pressure Water Jetter and/or Drain Clearing Machine to unblock the drain, and take further Camera Vision as required.

You are provided with this Before and After footage so you can see for yourself the work we have done to clear your drain and to identify any other issues.
3. Long-term solution to drain blockages
Permanent Solutions
If your drain blockage was simply caused by a short-term problem, we will clear it and that's the end of our service.
If however your drain has serious ongoing problems that are likely to cause repeated future blockages (such as tree-root intrusions, partial or complete collapse of the drain, cracks, breaks or joint dislocation, we will offer you a long-term solution designed to prevent future drain blockages.

Drain Relining
Problems With Broken, Collapsed, Blocked or Root Infested Drains?
The Drain Man is here to help, being an award-winning specialist, who will clear the blockage without making the situation worse.
The Drain Man "No-dig" relining system uses the latest trenchless technology which ensures that Customers do not have to pay for costly restoration of concrete driveways, patio areas, paths, or gardens etc, and carries a lifetime warranty.
To identify the cause of the problem and prepare the drain for relining, The Drain Man will use professional equipment such as CCTV camera and high-pressure water jets and clearing equipment to clean the drain. The Drain Man uses a CCTV camera on each job so that we can provide the Customer with recorded vision which provides clarity surrounding what we need to do to provide a Long Term Solution.
The Drain Man can reline an entire sewer or stormwater drain or patch repair short or small sections, the result being a stronger, smoother flowing drain. Drain relining is virtually impervious to tree-root intrusions, are 100% leak-proof, are stronger than the original pipe and are guaranteed for a lifetime.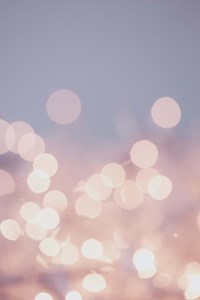 Meet your Local Drain Man or Woman